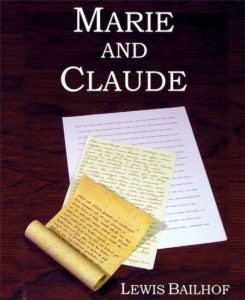 Out of the Middle Ages comes the picture of a simple man whose problems are familiar to us, and who met them with grace, wisdom and a little romance. Without doubt this enchanting story was destined not to be lost – its tortuous path from 1485 to 2009 is an intriguing story in itself.
Whoever Lewis Bailhof was, he had the good fortune to discover and the good sense to recognize a remarkable story when it survived the flames that destroyed a Swiss monastery and fell into his nineteenth century hands. Fortunately for us, he also had the ability to render into English a story that would otherwise have been lost to the world.
You can read an excerpt online.
Purchase at Amazon.com
(List Price: $9.99)
Purchase Amazon Kindle edition
(List Price: $4.99)
Purchase other ebook formats at Smashwords (List Price: $4.99)
Published: April 29, 2009
ISBN: 978-1440466588
Page Count: 156
Binding Type: US Trade Paper
Trim Size: 5.25″ x 8″
Language: English
Color: Black and White
Related Categories: Fiction / Historical / Middle Ages